There is so much pressure on every Christmas to be better than the last. We put so much pressure on ourselves, more than anyone else. We want everyone to love their presents, the house to be spotlessly clean, no-one to argue, and the food not to burn. We build up such an expectation of a magical day, but in reality, it can all be a bit ordinary.
Throughout my childhood, I have many happy memories around Christmas time. They're kind of vague because they're from so many years ago. they were loud, garish, and amazing. I don't know if it's because I was literally small, but I remember the house being full of people. We had two families together; My mum, dad, Godmother, her then-husband, their son and daughter, me and my two brothers, and the dog. That's who was there when mum hosted. When my Godmother hosted it, there was even more with her family coming over. After the presents, it was always "When are we going to Gill's?" All them Christmas's aside, I do have one Christmas that sticks out in particular.
I can't remember the exact year, although it was around 10 years ago when I was 14/15. I didn't know it at the time, but I was at the beginning of my mental health breakdown, that would fully develop in the following year. I was pretty estranged emotionally from my family and didn't want to be forced to act nice throughout the day. After the exchange of presents and breakfast, I took myself up to my room and stayed there all day. I played every DVD that I had received, ate all the chocolate, wore the new Pyjamas, and just enjoyed my own company. After Christmas dinner, I went upstairs and watched the Doctor Who Christmas Special, then came downstairs to watch the soaps. It is a very sad state of affairs, I know, but don't feel pity for me. On reflection, it was a little bit of peace before the shitshow of a year that was about to follow.
Christmas's come and go. Some of them are good, some of them are bad, but mostly, they're just ordinary. And that's OK. In the chaotic world we live in nowadays, ordinary is great.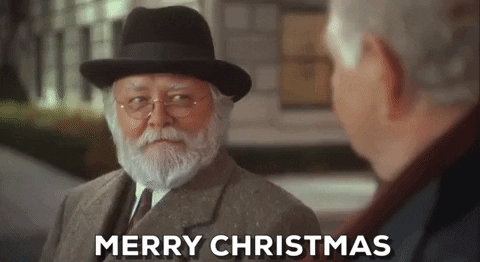 Come back tomorrow for another instalment of Blogmas.
See you next time!